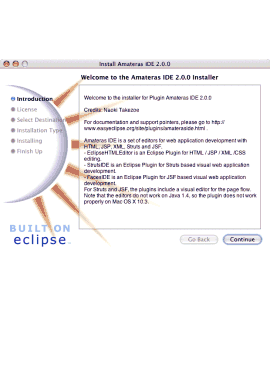 May 25th, 2011: Retiring EasyEclipse... or passing it on ?
There hasn't been much activity from our side on EasyEclipse. In some ways the work of EasyEclipse is now superceeded by the work on distribution that Eclipse itself has been doing.
More...


EasyEclipse packages together Eclipse, the open-source software
development platform, and selected open source plugins.

We select, assemble, test, patch, build installers and document
a full IDE, offered as reliable distributions and plugins.

EasyEclipse is:
Free and open-source,
Easy to download and install, and
Simple to maintain, without version and dependency issues.